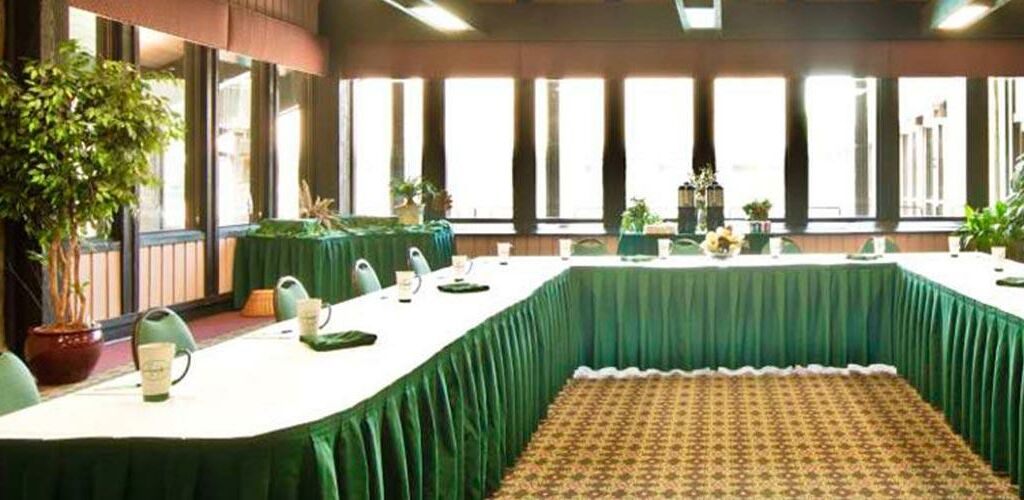 Meet Here. Be Inspired.
The Mohican Lodge offers conference-ready space that's equipped with everything you need to bring great minds together. You'll have more than 7,000 feet of flexible meeting space, and a professional staff who's ready to handle every detail. Then, in the off hours, you and your guests can explore the outdoors: from beaches to bike trails, we have it all. 
After sessions of education and recreation, your guests will be ready to retire to comfortable lodgings that offer total relaxation. Host your next conference, retreat, or meeting while surrounded by inspiration from Ohio's natural beauty. You'll find everyone feeling better and thinking more clearly after any amount of time.
Catering
When we say we'll take care of every detail, we mean it. Our professional catering staff can help you plan the best meal for your guests, and then carry it through to perfection.
Questions?
We're ready to help. Contact our Sales Office at 1-877-496-9224 ext 106 or request a proposal today.
Request a Proposal